Apprenticeship scheme celebrate successful first year
News
•
Monday 10 March 2014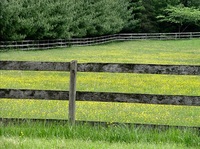 EDGE Apprenticeships in Food & Farming, an apprenticeship programme which aims to boost training opportunities in food and farming, is celebrating a successful first year.
The scheme market its first anniversary on 6th March with news that 180 apprentices are now studying and working towards a career in agriculture and horticulture within the East of England.
EDGE Apprenticeships is an industry-led scheme that was set up to encourage employers across the region to take on apprentices and equip young people with the practical, managerial and technical skills that are required to develop successful careers in land-based industries.
The apprentices, who currently study at Easton & Otley College, are now working in a wide range of jobs through the scheme, which include jobs on arable and mixed farms, jobs with livestock and jobs in commercial horticulture and land-based engineering.
The programme is supported by £1.4million of co-investment from the UK Commissions for Employment and Skills (UKCES). It is a collaborative venture between agricultural purchasing groups Anglia Farmers and AtlasFram Group, in conjunction with Easton and Otley College, New Anglia LEP, Norfolk County Council and Suffolk County Council.
Speaking at an event to mark the first anniversary, Anglia Farmers director Richard Hirst challenged employers to get behind the initiative.
"We will need to fill 60,000 vacancies over the next 10 years within the food and farming industry in our region, which is a huge challenge. Everyone says we need this initiative but not everyone wants to help pay for it," he said.
"Luckily, we have Government funding for now but we need to keep EDGE going for the longer term. I want to be back here infive year,celebrating another birthday for EDGE, because then it really will have succeeded."
The celebratory event was held at Stanaway Farm, Otley, Suffolk and the guests heard a number of impressive figures and facts that have come to light in the first year of the EDGE Apprenticeships.
Received and processed more than 630 enquiries from apprentices and employers

Received and processed enquiries from apprentices and employers in Norfolk, Suffolk, Cambridgeshire, Essex, Lincolnshire, Bedfordshire, Middlesex, Yorkshire, Wales and Ireland

Recruited and trained more than 50 industry ambassadors.
Speaking about the project, NFU Regional Director Pamela Forbes said: "We welcome the progress made by EDGE over the past year. Food and farming is one of East Anglia's most important industries and it's crucial that we attract more young people, with the right skills, to become the farmers of tomorrow.
"A key part of this is to show young people they can have a successful and worthwhile career within the food and farming sector.
"During its first year EDGE has trained a number of ambassadors to go into schools and talk to pupils of all ages about career opportunities. We're actively involved in this part of the initiative, and Norfolk NFU County Adviser Alex Dinsdale is part of the EDGE ambassador team."
News