22 farmers from same region commit suicide in three weeks
News
•
Tuesday 25 March 2014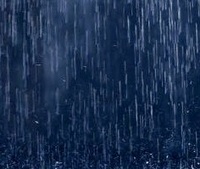 Nearly two dozen farmers in the Maharashtra region of India have committed suicide over a period of three weeks after unseasonal rains and hailstorms damaged a large amount of their winter-sown crops.
Millions of Indian farmers lost their crops and have been left in a position where they have no source of income.
The Maharashtra government has, however, not confirmed the full extent of these terrible statistics.
Rekha Garole's husband, Santuka, killed himself earlier this month after the hail storms devastated the wheat and chickpea crops that they had been counting on to repay a bank loan of 90,000 rupees, according to Reuters.
Santuka, 42, prayed last year for bountiful rains in order to end the two years of drought that the region had suffered.
However, the rain came at the wrong time of the year and in September it damaged soybean and sorghum crops that were about to be harvested, which forced farmers into debt.
These debts have now been made impossible to pay with the recent storms damaging even more crops.
Speaking of her husband, Rekha told Reuters: "He committed suicide to escape his debt burden."
She met nearly a dozen political leaders in a week at her mud house in the Nanded district of Maharashtra, however, she has yet to receive any financial aid.
Millions of small farmers in the region are struggling to survive as the poor weather hits their only source of income. They have been seeking government help in order to stay afloat until the next harvest, however, the bureaucrats are moving slowly to record crop losses.
Many have given up hope as anger mounts among the affected farmers and reports of high numbers of suicides have been shocking.
One report from a farmers' advocacy group has stated that in Maharashtra and Madhya Pradesh, nearly five dozen farmers have committed suicide in the last month over debt worries.
In these two areas nearly three million hectares of crops have been hit by the bad weather and crops in other areas, such have Rajasthan and Punjab have also been damaged.
News