!—RADIUMONE POST BEACON TAG—>
Jacob ewe lambs for Sale
Jacob ewe lambs available now born Mar/april 2013. Well marked 4 and 2 horned girls. Pedigree but unregistered. Very pretty breeding sheep. Also ewes may be available and whethers available now (ewe lambs can be registered if desired) Please email any questions.
Category: Sheep

Registration details
we're sorry, this ad is no longer available.
Latest ads in the same category:



Problems with our site? Tell us what's got your goat
visit now >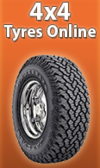 Great deals on tractor tyres, machinery tyres, 4x4 and more!
visit now >