!—RADIUMONE POST BEACON TAG—>
Fendt Fendt Fendt 820, 4
Rear Spool Valves 1,Front, 50kph, 540/65r30 &,650/65r42 Tyres 50% Good, Cab &,Front Suspension.
Registration details
we're sorry, this ad is no longer available.
Latest ads in the same category:



Find Farming ads on Facebook for the latest news, competitions and offers!
visit now >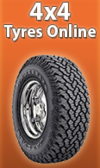 Great deals on tractor tyres, machinery tyres, 4x4 and more!
visit now >