Forager parts guide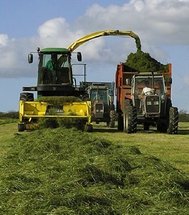 If you need to buy some forager parts then this article will outline where to find some of the parts you need for your forager. Foragers are vital bits of agricultural machinery and are essential to the farming process. If you have a forager you will know how time saving and cost cutting they are.
Forager parts
Foragers are used regularly and carry out tough tasks so it is not unusual that the forager parts may deteriorate over time. Major parts that might need replacing are:
Sprockets

Hubs

Cutter heads

Guide plates

Feed rolls

Hex shafts

Wheel bolts

Spacers

Chains

Belts
If you need a replacement for any of the above parts you should be bale to get them at good agricultural machinery stores. Another option if you want to hunt for a bargain is to keep your eyes open for an advert on Farming Ads that might be applicable to you.
Articles