Baler parts guide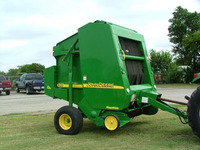 If you are looking for baler parts, this guide provides information on how to find spare parts for your baler. To discover which spare parts are available for balers, read the guide below.
Balers: Spare Parts to Consider
For the knotter you'll need to consider the following spare parts – the knotter brake, the trip arm, the knotter cam, the knotter spring, knotter knife and the bilhook. Although it's unlikely all of these parts will need replacing, it's worth checking the condition of these parts regularly.
Next, you'll need to consider baler parts for the pick up. Replacement parts that may be needed for this include sprockets, springs, spacer plates, bearings, drives, augurs, bands and rotors.
The plunger may also require maintenance – the plunger may need completely replacing, or if not, you may need to acquire a couple of new bearings for it to work effectively.
Some balers may need replacement parts for the feeders. Spares you can buy for the feeder include bearings, gearboxes, spindles, tines, chains, sprockets and tubes.
Finally, a brief look at some other spare parts that may warrant consideration. To bring your baler up to scratch, you may also require replacement haydogs, rollers, springs, chambers and belts.
Articles