!—RADIUMONE POST BEACON TAG—>
Chapel Court Farm Within easy
reach of the Coast, a Grade II listed farmhouse and farm buildings all standing in about 48.5 acres of countryside.
Registration details
we're sorry, this ad is no longer available.
Latest ads in the same category: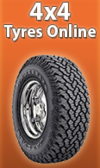 Great deals on tractor tyres, machinery tyres, 4x4 and more!
visit now >

Find Farming ads on Facebook for the latest news, competitions and offers!
visit now >

Problems with our site? Tell us what's got your goat
visit now >