!—RADIUMONE POST BEACON TAG—>
Ashdale Condor: Huacaya, Young Male
(Intact), Dark Fawn Condor is a beautiful male with a soft dense fleece. He has been halter trained so is used to being handled.
Price:
£ 600
Category:
Other animals
Registration details
we're sorry, this ad is no longer available.


Problems with our site? Tell us what's got your goat
visit now >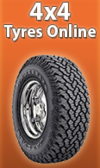 Great deals on tractor tyres, machinery tyres, 4x4 and more!
visit now >