How to prepare your farm for winter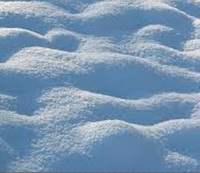 Farming is a physically demanding job, and when cold, miserable, winter weather hits, it gets even harder. This is made even more distressing with the terrible flooding and rainfall we have seen up and down the country over the last decade or so.
However, leaving the dreadful flooding to one side for now, it is vital that you prepare your farm for the colder months well in advance of the winter. If you carry out all of your preparations well and don't cut corners then you will be fine once the winter is over, leaving you will much less hassle once the temperatures rise again.
Here are a few things that you should always bear in mind when winter is approaching. Now, we don't want to overstate the obvious with this guide and a lot of this you may already know, but use it as a reminder - a checklist if you will - that you can use to jog your memory before the winter months set in.
Water
All animals must have free access to all of the water that they can drink each day. The problem is that in severe weather, the water can freeze leaving the animals dependent on eating snow and licking ice for hydration. This is a bad idea because the animals must use more energy to raise their core body temperatures and that increases their appetites. It is much more preferable to install tank de-icing units in your stock tanks or to install insulated automatic waterers. Even after you have taken these precautions, check on the water every day in case something malfunctions.
Shelter
In severe weather, you may need to provide some sort of shelter for livestock like horses and cattle. Chickens also need a warm, dry place to roost every night. Allowing your animals to access farm buildings made from steel will give them a safe, warm place to rest at night. Your calves will be healthier for it, and any birthing animals will be more likely to safely deliver a live baby. There are many reputable companies like 3CB who can also provide bespoke steel buildings to suit any animal care requirements.
Agricultural buildings are sometimes also used for equipment or feed storage purposes which mean that the animals will be positioned outside. Allowing livestock to congregate in makeshift, wind breaking shelters will help to keep them warmer on really cold nights.
Food
Animals must have plenty of high-quality food available when the bottom falls out of the thermometer. They can't keep their body temperatures up if they do not have adequate fuel. Plan ahead for your forage needs in the winter. Don't wait until the last minute to figure out where your hay will come from. Go ahead and stash a supply of it in your barn, so if you get snowed in, you will not have to scramble to feed your animals.
When it's really cold at night, animals need several inches of bedding on which they can lay. If you are keeping them indoors, you may want to regularly muck out your buildings. However, if they are outdoors, you can simply scatter more bedding in layers over the soiled hay. Many farmers leave the remnants of old hay rolls in the fields just to give cattle and horses dry places on which to bed down at night.
Neighbouring farms
It can be a good idea to liaise with neighbouring farms to help in preparing for winter. Are there certain activities that can be shared in order to make it easy for everyone? Or are there different things that you can offer each other to help sustain critical business activity. A contingency arrangement could be very useful.
Machinery
It is always worth ensuring that your machinery is waterproofed and that your feeding machinery is well serviced heading into the winter months. You won't want these machines breaking down in the middle of the colder months when they are in high demand.
Some farmers opt to have a backup feeding system which could come in very useful in the case of an emergency. And, finally, it is vital that you free up some shed space to ensure that your tractor's fuel system has some protection from frost.
Slurry
You need to take into account a number of things when it comes to slurry in the winter. For example, have you ensured that no surface water or rainwater can enter the slurry tanks or stores? You need to also allow for sufficient storage capacity for slurry and have a contingency plan in place if you are required to find an alternate storage space.
You should also ensure that your slurry stores are emptied in preparation for the winter. This will mean that you don't need to spread as much during the unsuitable conditions. However, remember not to move underground slurry with the cattle in the building as it can be very dangerous.
Do you have access?
You will want to ensure that - before the winter begins - you have left yourself with easy access to all of the vital parts of your farm as well as your exit points. You will also want to have a plan B in place which would allow you to clear any snow that may fall with your own equipment or equipment that is local to you.
It is always wise to top up your stocks of salt and grit before the winter starts to allow you to keep all of your important access points open whatever the weather.
It is much easier to get ready for winter when the weather is milder than when it is below zero and snowing. Be proactive in preparing your farm for bad weather to keep your workload manageable and your animals and property safe from the cold.
Articles