Learn tips and read advice about how to take care of your animal, use a tractor and much more!
---
Farming pigs can be a joyous and rewarding experience. They are wonderful animals, a privilege to farm and they produce delicious meat. There isn't anything quite like eating bacon from a pig that you have reared yourself. If you are considering getting a few pigs to raise for meat then you might be scouring the internet looking for tips an...
---
Many people up and down the country have taken to looking after chickens. Whether you are keeping small numbers on a small holding or in your back garden, or farming more hens on a larger area of land, these animals are delightful to look after, full of character, and provide you with regular streams of wonderful eggs and meat. If you are considering taking ...
---
Whilst the UK seems to have been continually hit by large bouts of flooding in recent years, there are still times when water resources are falling low. During some dry periods there can be little or no abstraction which means being efficient with your water usage on your farm can be very important. Not only is it vital for times when water is in short suppl...
---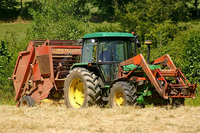 Tractor's aren't cheap. Now, that may be an understatement, but it is true and for that reason it is vital that you get the most out of yours. They need regular maintenance to keep them in the best condition. It shouldn't be too difficult to ensure that your tractor is well maintained, you will just need to read this article carefully and be confident in our ability to carry out...
---

FarmingAds have teamed up with the guys at Plumpton College to provide some in depth video training on the different stages of sheep shearing. The videos include detailed instructions from Phil Hart, Plumpton College's shearing expert about equipment, shearing patterns and how to present your wool. Click on the links below to view each video in the series: ...
---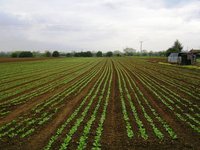 Organic farming is a form of agriculture that utilises, and relies on, specific techniques including crop rotation, green manure, compost and biological pest control. Though organic farming uses fertilisers and pesticides it excludes, or strictly limits the use of any manufactured fertilisers, pesticides, plant growth regulators such as hormones, livestock antibiotics, food additives, genetical...
---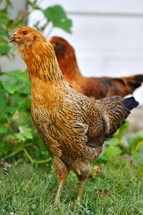 So, you want to start up an organic farm? That is a cracking idea! If you wish to convert your farm to one which produces organic food then there are a number of things that you must be aware of and a number of stages that you must go through. Here at Farming Ads, we appreciate the value of all types of farming and therefore we are happy to put together this guide, which ai...
---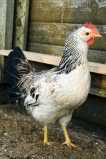 Predators such as foxes, cats, hawks and other birds of prey, place chickens quite high on the menu. The chances of a predator finding a chicken are also higher because they are often confined in the same location. Protecting chickens from such predators is a high priority because once a predator gets into a chicken coop, especially a fox; they often kill all of the chicken...
---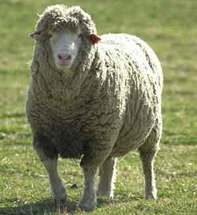 If you are a responsible sheep owner - which we hope you are - then you will want to plan a detailed and effective sheep vaccination schedule, in order to keep your flock happy and healthy throughout all seasons. A vaccine is essentially a manufactured compound that is specifically designed to help an animal fight against a particular disease or illness. They contain antige...
---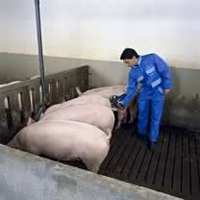 For anybody looking to initiate themselves with pig farming, the vaccination process needs to be at the top of your priorities when planning. Pigs are hardy creatures, but at times they can be vulnerable to ailments such as swine fever. It is vitally important that you get their vaccination process spot on. So, we have put together a nice and concise guide to pig vaccinatio...
---