!—RADIUMONE POST BEACON TAG—>
16 wk old O Shamo Quartet For Sale
16 wk old o shamo quartet for sale. Stag to these birds is red and black in colour, stands 33 inches tall and is very aggressive towards other cockerels. Young stag is mixed in colour although mainly black and red and hens are black and gold speckled. - 07096693434
Price:
£ 120
Category:
Chickens
Subcategory:
poultry-breeders
Registration details
we're sorry, this ad is no longer available.
Latest ads in the same category:


Find Farming ads on Facebook for the latest news, competitions and offers!
visit now >

Problems with our site? Tell us what's got your goat
visit now >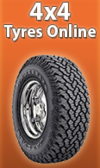 Great deals on tractor tyres, machinery tyres, 4x4 and more!
visit now >